Thanks to the pandemic fading away and economic recovering, the Metpack 2023 took place in Essen, Germany from 2nd to 6th of May after six years by the last show. As the most important exhibition in the metal packaging industry, it has become a gatheri ng place for global can making companies. As an overall solution provider of intelligent digital metal sheet printing equipment, Ruiyuan has always been an active player and important contributor to this grand event.

The slogan brought by Ruiyuan Company is: Ruiyuan Technology, Make Printing Simpler, Make Life Better. The product promoted in this show is complete set multi-color intelligent printing production line. , the metal printing production line is highly automated and intellectualized by integrating the most advanced technology. It will help client reduce the dependence of printing equipment on people, save labor costs greatly, and improve production efficiency. At the same time, digital and intelligent functions can also improve the quality of printed products, improve production efficiency, and strengthen the core competitiveness of metal printing enterprises. In response to the challenge of global environmental governance and energy shortage, Ruiyuan has launched a UV drying system, which can save energy consumption by 70% compared to traditional drying methods.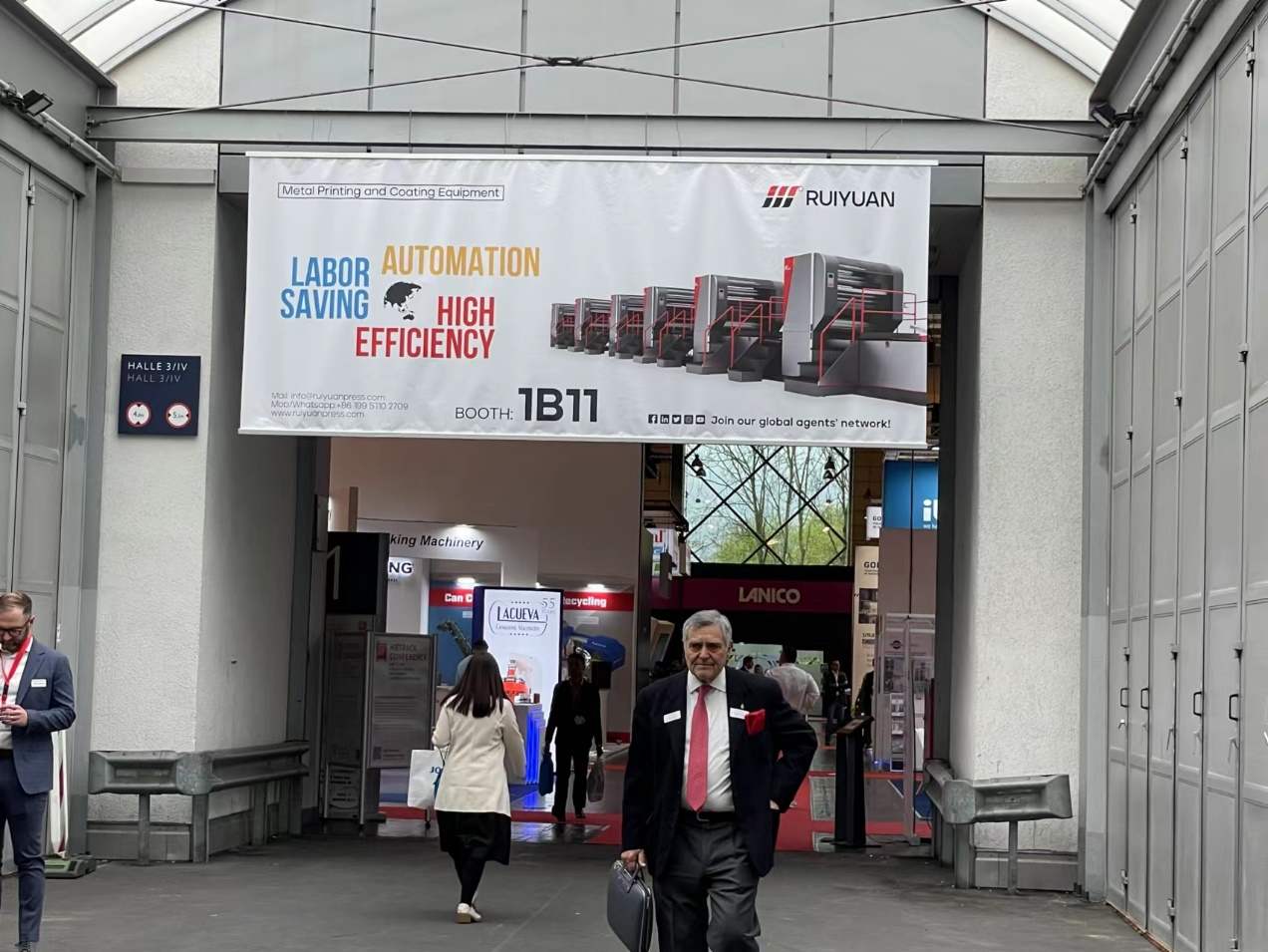 Moreover, the Ruiyuan team has showcased their modern production base, high standard production workshops, first-class processing equipment, professional technical R& D and management team which has won customer's praise. At the booth, old customers came and gathered to share their satisfaction for outstanding performance of Ruiyuan equipment. New customers arrive one after another to discuss the company's business vision and investment plan. The whole booth was filled with guests and friends that make the site shining brightly. It is reassuring the world that the haze of the epidemic has dissipated, and people's enthusiasm and confidence has gathered here again!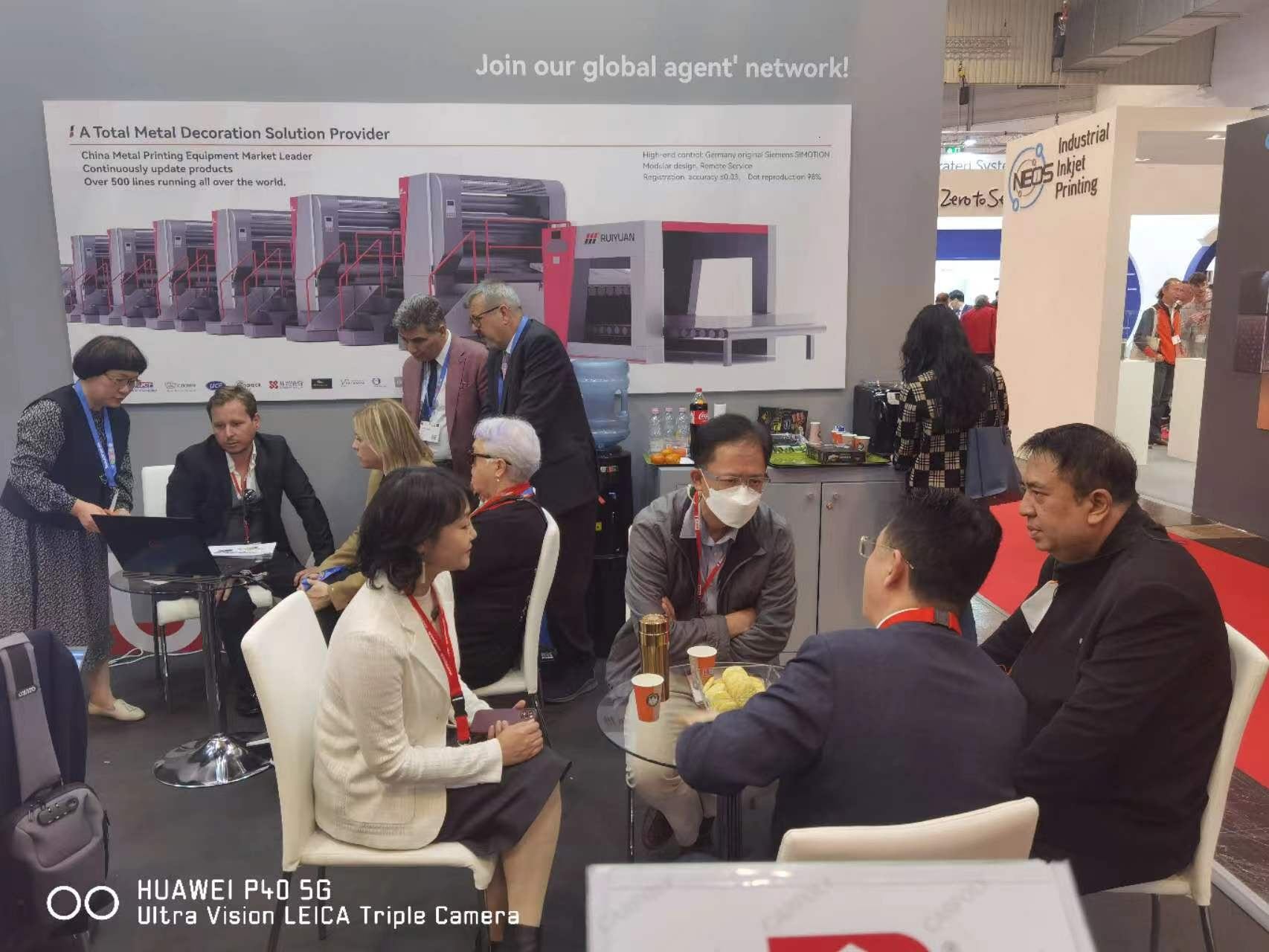 With a burst of enthusiastic applause, the entire exhibition reached its climax by the on-site ceremony of contract signature between Ruiyuan and a company of Thailand for the 6-color metal printing production line which was held at 10:30 am on May 4th. The Ruiyuan team and on-site clients witnessed this exciting moment. This should also be the important example of on-site contract signature in the show of 2023 Metpack. It is reconfirming to customer's recognition of Ruiyuan's products and services. Our company will continue to uphold our mission and original aspiration: to create maximum value for customers!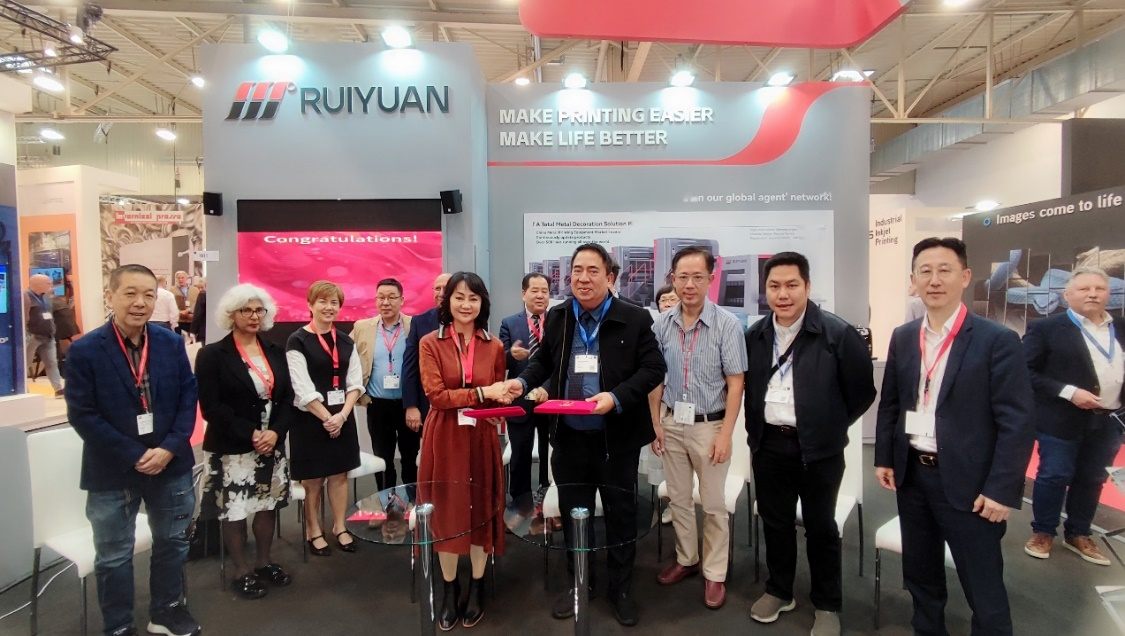 As an active player in this field, Ruiyuan Company not only focuses on its own market share, but also pays special attention to the development status of the can making industry. During the exhibition, Ruiyuan's team openly discussed the challenges and prospects of the industry with our peers. 'We are striving for the best way to promote the progress and development of the cna making industry with our counterparts by closing to market, listening to client 's expectation' said Ms May, the chairwoman of Ruiyuan Group.
Finally but not the least, we would like to express our sincere gratitude to the canmaker magazine for their attention and interview with Ruiyuan Company, as well as to the leaders of the exhibition organizers, Ms Christina Kleinpass – Head of Project and her team Mrs Bea Hundermark - Coordinator Marketing, Mr. Leo Martin Stiel - Coordinator International Exhibition Management visited the booth for personal care and guidance.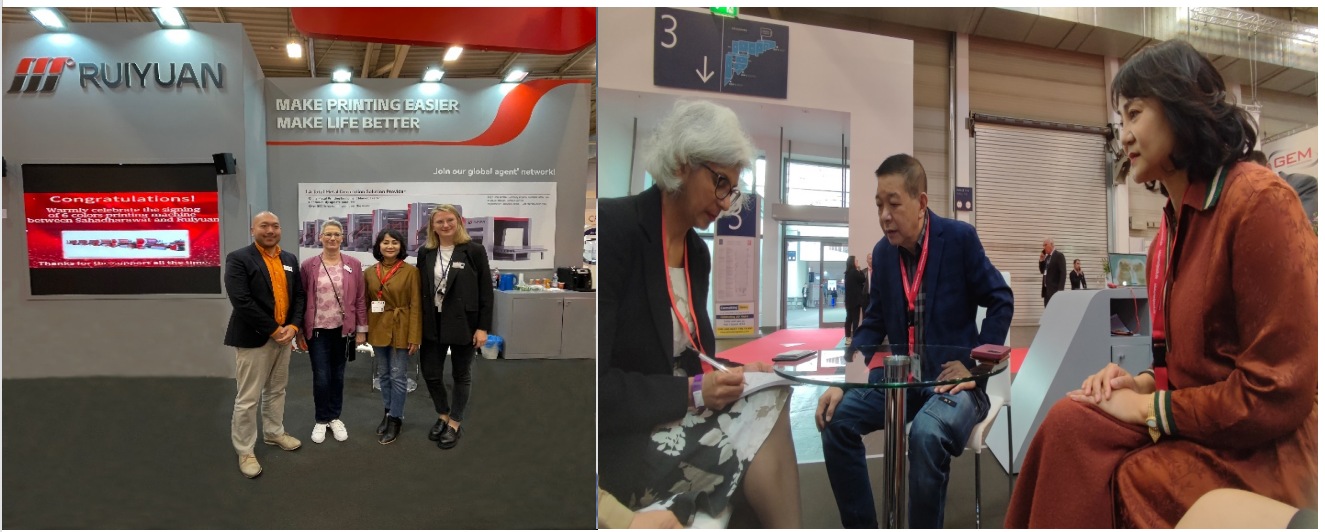 Citation source: https://canmaker.com/highly-automated-decoration-for-thailands-sahadharawat/